Lot gourmand mixte composé de 2 x 12 kg de croquettes Wolf of Wilderness pour chien adulte. Idéal pour varier les plaisirs et faire découvrir différentes saveurs à votre chien à prix avantageux !
Le chien est le meilleur ami de l'homme et représente un membre de la famille : pour contribuer à sa santé, il faut donc le nourrir de façon appropriée. Le chien, qui trouve ses origines chez le loup, a toujours été un carnivore à tendance omnivore. C'est la raison pour laquelle la formule des croquettes Wolf of Wilderness a pour objectif de suivre l'instinct sauvage du loup et contient uniquement des aliments issus de son alimentation. Des recherches sur les habitudes alimentaires des loups ont montré que leur régime quotidien était principalement composé de viande, accompagnée de baies, de racines et d'herbes sauvages qu'ils récupèrent dans l'estomac de leurs proies. La nature ne fournissant que peu de glucides, les croquettes pour chien Wolf of Wilderness ne contiennent pas de céréales.

La recette des croquettes Wolf of Wilderness contient 61 % de viande au minimum, à laquelle sont ajoutées des fruits des bois, des racines et des herbes sauvages. De la viande fraîche de poulet et de canard/agneau/gibier/saumon a été utilisée pour garantir une tolérance optimale. Ainsi, cette nourriture pour chien est facile à digérer et particulièrement riche en protéines animales.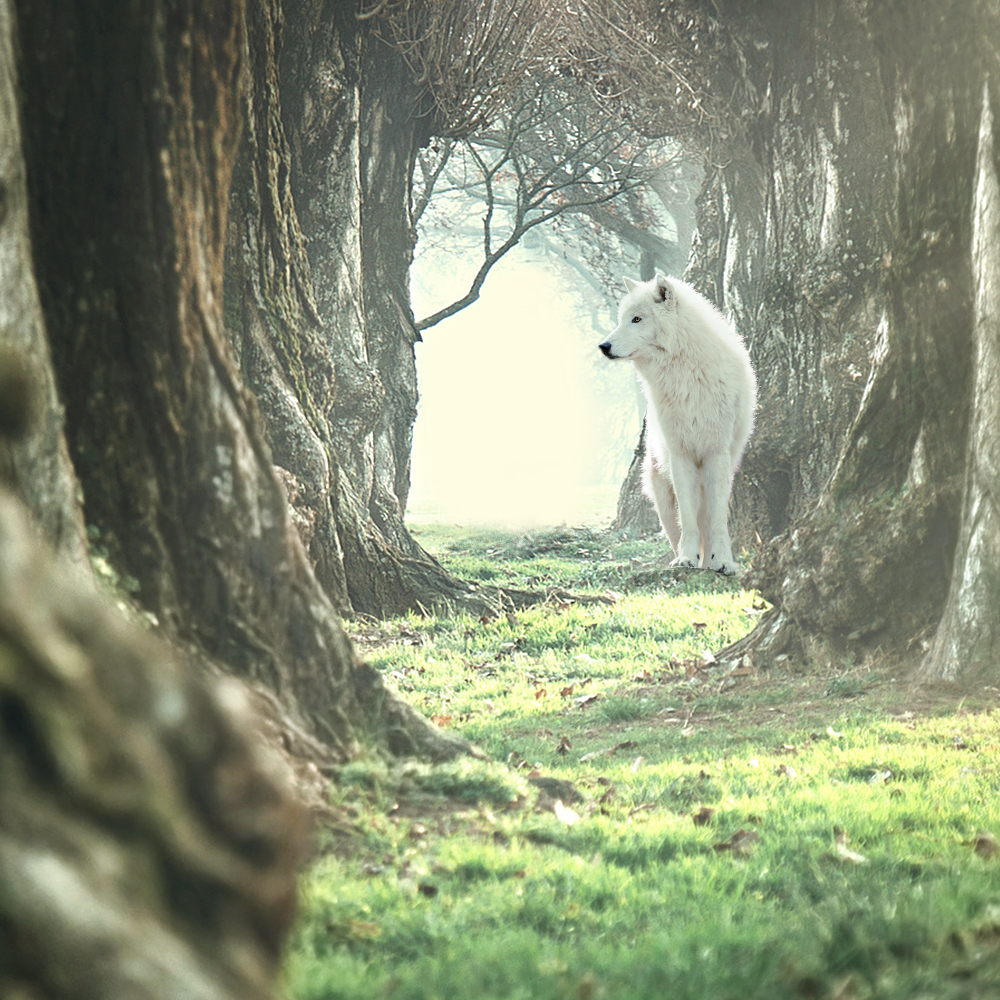 Les croquettes Wolf of Wilderness contiennent en outre des pommes de terre comme unique source de glucides très digestes ; sans matière grasse, elles contiennent également des fibres et des oligo-éléments essentiels.
Des cranberries, des baies de sureau, des framboises et des groseilles, associées à des racines de pissenlit et des herbes sauvages telles que l'armoise, le millepertuis, l'ortie, la camomille, l'achillée et le tussilage, fournissent également des nutriments, minéraux et composés phytochimiques essentiels.

Wolf of Wilderness – sauvage et authentique !


Caractéristiques des croquettes Wolf of Wilderness pour chien :
recette garantie sans céréales
contiennent 61 % de viande au minimum
riches en viande fraîche (41 % au minimum) pour une haute tolérance
agrémentées de fruits des bois, de racines et d'herbes sauvages
riches en protéines animales (78 % au total)
conviennent aussi aux chiens qui souffrent d'intolérances alimentaires
produites en Allemagne
sans conservateurs, colorants, ni exhausteurs de goût artificiels
Les croquettes Wolf of Wilderness pour chien fournissent une alimentation équilibrée qui répond à leurs besoins nutritionnels selon l'alimentation naturelle des loups.

Aliment complet pour les chiens de toutes les races et de toutes les tailles.

Veuillez noter que cette offre promotionnelle n'est valable qu'avec la référence 600544.
Vous trouverez de plus amples informations sur ces produits en cliquant sur les liens suivants :