Votre chien va redoubler de force grâce à ce lot de croquettes Soft & Strong. Pour les chiens qui aiment les croquettes molles et la diversité. Recettes savoureuses pour les chiens adultes.
Wolf of Wilderness Soft & Strong Wide Acres au poulet
Wolf of Wilderness Soft & Strong High Valley au bœuf
Wolf of Wilderness Soft & Strong Green Fields à l'agneau
Wolf of Wilderness Adult Soft & Strong :
croquettes semi-humides pour chien adulte : croquettes molles avec un taux d'humidité de 18 %
recettes sans céréales - avec des patates douces
viande fraîche de poulet, de bœuf ou d'agneau - savoureuse et très bien tolérée
WOLF OF WILDERNESS – sauvage et authentique !
Le chien est le meilleur ami de l'homme et représente un membre de la famille : pour contribuer à sa santé, il faut donc le nourrir de façon appropriée. Le chien, qui trouve ses origines chez le loup, a toujours été un carnivore à tendance omnivore. C'est la raison pour laquelle la formule des croquettes Wolf of Wilderness tient compte de l'instinct sauvage du loup et contient uniquement des aliments issus de son alimentation.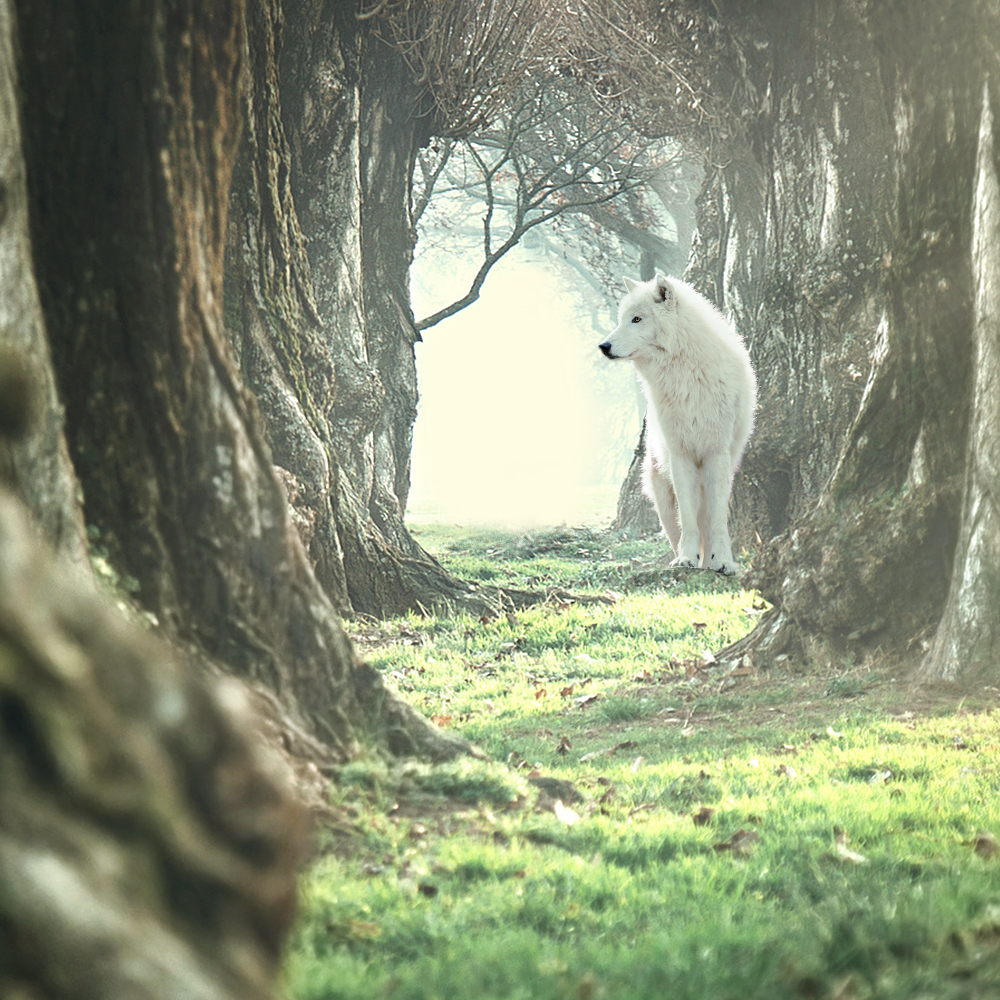 Des recherches sur les habitudes alimentaires des loups ont montré que leur régime quotidien était principalement composé de viande, accompagnée de baies, de racines et d'herbes sauvages.
La nature ne fournissant que peu de glucides, les croquettes pour chien Wolf of Wilderness ne contiennent pas de céréales. Nos recettes sont riches en viandes typiques de la région, auxquelles sont ajoutées des baies, des racines et des herbes sauvages.
Les croquettes semi-humides WOLF OF WILDERNESS Soft ont un taux d'humidité plus élevé et préservent les composants de qualité du bouillon de viande ainsi que son goût authentique. Les tubercules sauvages de patates douces fournissent à votre chien d'autres ingrédients fortifiants. En effet, ces légumes sains sont riches en vitamines et en oligo-éléments.
Les croquettes Wolf of Wilderness fournissent à votre chien un repas confectionné selon des recettes spécifiques avec du bouillon de viande au goût authentique et riche en substances vitales et de délicieuses patates douces.


Vous trouverez de plus amples informations sur la philosophie et la gamme complète des produits Wolf Of Wilderness en cliquant ICI.



Caractéristiques des croquettes Wolf of Wilderness Soft & Strong pour chien :
la part totale de viande de muscle et d'autres composants d'origine animale est d'au moins 61 %
riches en viande fraîche (41 % au minimum) pour une grande appétence
agrémentées de fruits des bois, de racines et d'herbes sauvages
conviennent aussi aux chiens qui souffrent d'intolérances alimentaires
produites en Allemagne
Les croquettes Wolf of Wilderness Soft & Strong pour chien fournissent une alimentation équilibrée qui répond à leurs besoins nutritionnels selon l'alimentation naturelle des loups. Aliment complet pour les chiens de toutes les races et de toutes les tailles. Disponible dans plusieurs formats : 1 kg, 5 kg ( 5 x 1 kg) et 12 kg.

Veuillez noter que cette offre promotionnelle n'est valable qu'avec la référence 686963.
Vous trouverez de plus amples informations sur ces produits en cliquant sur les liens suivants :